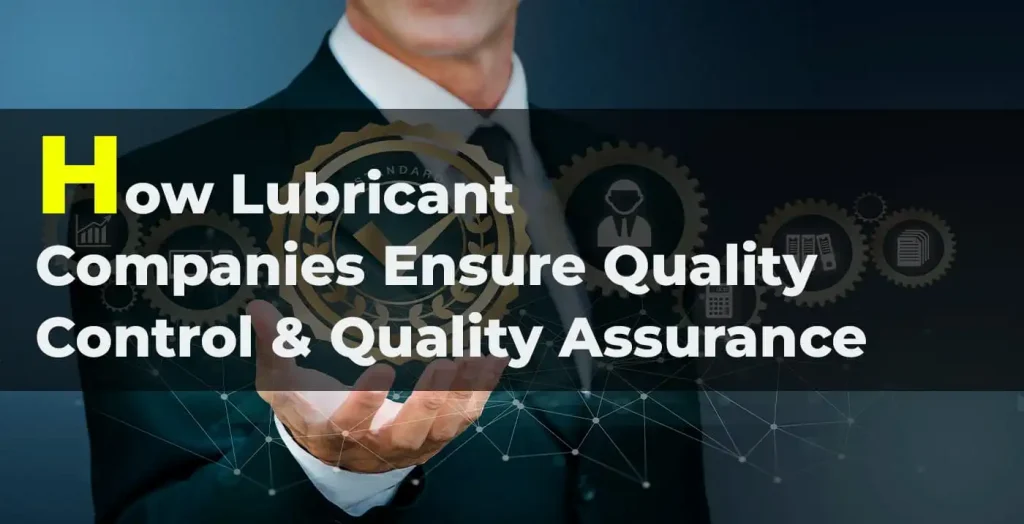 All lubricant companies in UAE conduct quality control procedures and thorough product testing in order to ensure engine oil lubricants produced under their manufacturing facility meet the industrial quality standards, this is mainly because these lubricants play a vital role in the smooth functioning and longevity of automobile engines and industry machineries & equipments. In this article we will discuss about major testing and quality control measures taken by lubricant companies in UAE to ensure their engine oil lubricants meet the basic industry standard requirements.
Monitoring Raw Material Quality
Most of the lubricant companies in UAE has a thorough monitoring process on their raw materials that they use to make engine oil lubricants. Normally lubricant companies in UAE purchase raw material "in this case Base oil", from certified suppliers with excellent track records. Normal day-to-day inspections are made on these base oils and also perform quality tests in order to understand any variations or changes will affect the characteristics of these base oils and these quality tests also ensure whether these base oils meet the quality and required industry standard
Advanced Testing Techniques & Extensive Product Performance Evaluation
Today almost all the lubricant companies in UAE have invested a lot of money and time in their quality control testing facilities in order to make sure that every engine oil lubricant product produced under their manufacturing facility meets the necessary industrial as well as international standards. These testing facilities are well equipped with advanced technology and sophisticated equipment to analyse the quality of finished lubricants, additives used and also to check the quality of raw materials. This advanced infrastructure helps to perform a thorough examination and is able to find out even slight variations in lubricant properties and also helps to understand clearly whether the finished lubricants meet the required basic standards.
Most of the engine oil lubricant companies in UAE have their own advanced testing methods and techniques to evaluate the quality and performance of their engine oil products. But there are some common mandatory analysis and testing methods to follow by lubricant companies, they are
Spectroscopy Analysis: This testing method allows companies to determine the elemental composition of their lubricants, ensuring that they meet the required specifications and perform optimally.
Viscosity Testing: A high quality lubricant must have excellent lubrication properties. By doing viscosity testing analysis which helps lubricant companies to know whether their finished lubricant products meet the specified viscosity levels for different applications.
Oxidation Stability Analysis: Oxidation test analysis helps to assess the lubricant resistance to oxidation, which can lead to degradation and reduced performance over time. By monitoring oxidation stability, companies can enhance the longevity and effectiveness of their lubricants.
Friction and wear testing: This is similar to the real time testing process, conducted by lubricant companies to check the capability of their lubricants in reducing friction and minimizing wear and tear by using specially designed simulating machines and equipment. This real world simulation testing helps lubricant companies to get valuable insights to the overall performance and efficiency of their lubricants. Lubricant companies can also evaluate the performance and characteristics of their lubricant product under different operating conditions like temperature extremes, high pressure, and varying load conditions etc. So the information collected from the simulating system helps the lubricant companies to make changes to their formulations to get best performance and efficiency from their lubricant products.
Quality Control
Every lubricant company in UAE has an extensive quality control process from raw material selection to final packing of lubricants. All the companies have a highly qualified professional team to conduct continuous inspection on every lubricant batch manufactured under their production facility, through this inspection process which helps to identify the variation in the quality and standards instantly and which helps to implement preventive measures immediately against such variations and inconsistencies.
Maintaining extensive quality control processes is always an important factor for lubricant companies. They should follow an accurate and steady approach to ensure every batch of lubricant meets the required standards. This involves:
Sample Testing: Regular sample testing on random lubricant batches will help lubricant companies to evaluate the consistency and quality of their lubricants instantly. This sample testing involves analysing some of the important chemical properties of lubricants like viscosity, flash point and acid number etc.
Batch Tracking & Product Traceability: Most of the lubricant manufacturers has an excellent system for batch tracking and product traceability which helps to identify and clear the major damages and issues at realtime.

Collaborative Approach
All the lubricant companies in UAE should need OEM certification, for that lubricant companies need to make collaborative partnerships with equipment or automobile manufacturers. By this collaboration with the engine manufacturer helps to receive feedback and valuable insights regarding the performance and other backdrop elements of their lubricant products and using this collective data lubricant companies can make alterations to their lubricant chemical formulas, thereby overcoming these backdrops and also enhance the performance and efficiency of their lubricants. Another advantage of establishing a strong relationship with engine manufacturers helps lubricants companies to strengthen their quality control measures to the highest level.
Adherence to International Standards
All the Lubricant companies in UAE clearly know that whatever lubricant products they manufacture under their facility should meet the common industrial and international standard otherwise their product will be rejected in all aspects. So all the lubricant companies in UAE are eager to follow common industrial and international standards like API (American Petroleum Institute) Standards, ISO Certifications (International for Organisation Standardization), OEM Certification (Original Equipment Manufacturer) etc. In order to meet such standards lubricant companies must include advanced quality control systems to ensure consistency and uniformity in their products.
Technical Support and Training

Most of the lubricant companies invest their time and money in providing technical support and training programs to their loyal customers. By giving this training program to customers will help to educate them regarding proper lubrication methods and attain optimum performance from their automobiles and equipment that they regularly use in day to day operations. Inside this training program lubricant companies share some useful information and guidance with their customers such as correct usage, storage, and maintenance of lubricants etc.
Importance of (R&D) Research and Development
Today more than 100 lubricant companies are operating in the middle east and because of that competition level is too high. Due to this high level competition lubricant manufacturers are always keen to stay top in the industry, in order to do that they need to outperform their competitors by manufacturing quality lubricants with unique features. So to do that lubricant companies need to invest a lot of money and time in their Research and Development process. With R&D data, lubricant manufacturers can produce innovative lubricant products and can add new advanced features and characteristics to the existing products that can improve the performance as well as it can cope with the changing needs of automobile engines and machineries

Customer Feedback and Continuous Improvement
Not all companies but some highly reputed lubricant manufacturers in UAE are ready to receive feedback, reviews and recommendations from their genuine individual customers. This feedback and reviews will help lubricant companies to understand the real world performance and experiences of their lubricants and which will help them to identify the inefficiencies & drawbacks of their lubricant products thereby they can rectify such issues and improve the performance of their lubricant product. Such real world customer data also plays a vital role in refining their lubricant formulations and also during the product development.
In conclusion, most of the lubricant companies in UAE give so much importance to quality control processes and product testing. By the regular monitoring of raw materials, Advanced Testing Techniques and extensive Product Performance Evaluation, Collaborative Approach, Following industrial and International Standards, Technical Support and Training, Research and Development all these factors help lubricant companies to ensure that their lubricant products meet the required standards and deliver optimum performance and efficiency.